The concept is fairly simple and intuitive. We've all experienced it ourselves, starting as early as our elementary school days.
In essence, we learn better from actual experience and practice. We retain much less when we're lectured by a teacher or a colleague.
As shown in the figure below, our retention rates and learning improve when we are less passive and more engaged in the learning activity.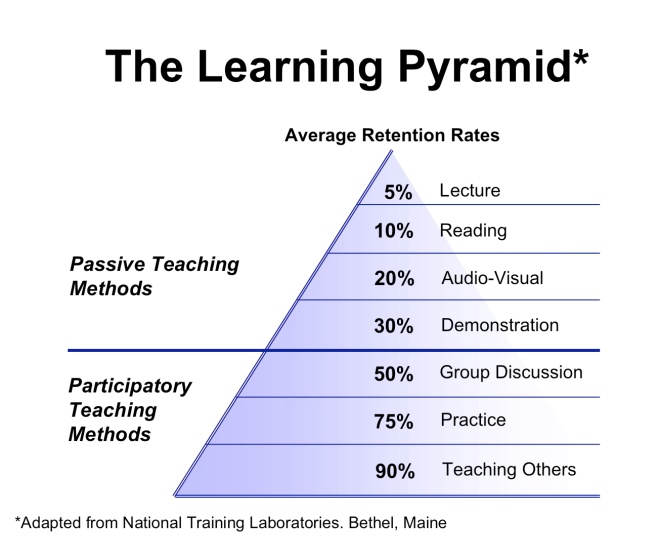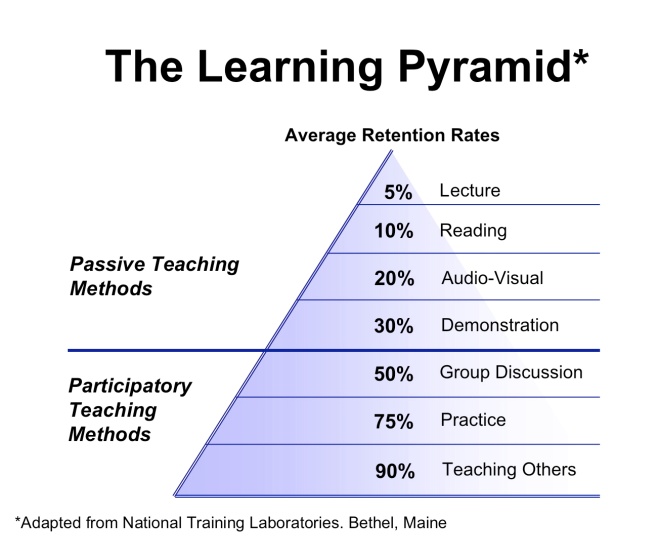 However, as we know, it's not always possible or practical to let everyone practice and experiment with the subject matter. And yet, to make learning more effective we should try to employ more participatory methods and less passive methods.
For example, in a learning organization environment, we might have colleagues take turns in studying and then teaching their peers. In particular, on work-related topics, or subjects of general interest.
These team learning sessions should ideally include group discussions, and when applicable, practice.
In conclusion, for real learning to take place we should refer to the Learning Pyramid. We should use it as a guide in developing our training programs, classes, or any teaching session.